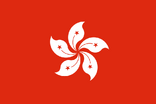 The Unified Nation of Democratic Asia
is a peaceful nation that takes up all of current day North Korea, South Korea, China (including Taiwan, Honk Kong, Macau, etc.), Japan, Vietnam, Thailand, Burma, and half of India. While there is currently peace, the forming of this nation was disastrous. In the year 2066, one of the North Korean nuclear missiles was accidentally launched at Japan claiming millions of lives. South Korea, an immediate ally currently applying to join the Pacific side of NATO, declared war on the other half of the peninsula. War raged and eventually the United States fired two nuclear missiles into North Korea's capital city: Pyongyang. The Nuclear radiation was stronger than intended causing some Chinese citizens in Easter China to develop cancer. Outraged, China, no longer Communist, merged with North Korea. With the two larges armies now joined together, they conquered the rest of Asia. Thailand and Vietnam immediately volunteered to merge along with the rest of the nations once it was established. After the new Unified Nations of Democratic Asia was made, hostile conditions were faced because of border dispute with India. Tired of war, the Democratic Asians fought one last battle against India and the United States. The United States lost signed a treaty forcing them to trade 100% of their goods, trade with Democratic Asia. Current day Bangladesh and Pakistan was unified with India. India had to give up half of its land.
The Unified Nation of Democratic Asia is a huge, devout nation, remarkable for its barren, inhospitable landscape. Its compassionate, hard-working, intelligent population of 736 million enjoys a sensible mix of personal and economic freedoms, while the political process is open and the people's right to vote held sacrosanct. It is difficult to tell where the omnipresent, corrupt government stops and the rest of society begins, but it juggles the competing demands of Law & Order, Education, and Commerce. The average income tax rate is 81%. A powerhouse of a private sector is led by the Gambling, Automobile Manufacturing, and Arms Manufacturing industries. Religious education is a new government priority, the space program has been scrapped in order to focus on more terrestrial pursuits, Animal Liberationists are regularly jailed, and it is illegal for police officers to carry out searches due to strict privacy laws. Crime -- especially youth-related -- is totally unknown, thanks to the all-pervasive police force and progressive social policies in education and welfare. Democratic Asia's national animal is the Panda.
Ad blocker interference detected!
Wikia is a free-to-use site that makes money from advertising. We have a modified experience for viewers using ad blockers

Wikia is not accessible if you've made further modifications. Remove the custom ad blocker rule(s) and the page will load as expected.