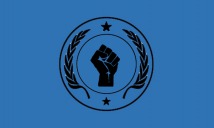 The Kingdom of EHT TSAE is a country of the Eastern Coast of Capitalist Paradise. The territory of EHT TSAE covers an area of 285,000 square kilometers and is influenced by a temperate seasonal climate.
The land that is now EHT TSAE was inhabited for millenia by several distinct groups of anglos. Beginning in the late 1100s, the groups formed into seven distinct kingdoms. Each experienced periods of war and peace with its neighboring lands over the next five hundred years. In 1609, the area's seven kings united and signed the Ardon Kingdoms Confederacy agreement, named such because it was signed in the city of Ardon. The product of this agreement was, in 1714, the drafting and signing of the Ius Scriptum, which became the basis for EHT TSAE's modern constitution. The creation of this constitution, in 1934, gave the people of EHT TSAE power over the governance of the land, as well as outlined their basic civil rights.
EHT TSAE is a Kingdom of seven states, and is a member of the World Assembly. It is ruled by the 'Lord Leader', often abbreviated to just 'Lord' or 'Leader', an elected position of near absolute power. The Lord Leader of EHT TSAE is, in almost every respect, the nation's king. He/she is bound only by EHT TSAE's constitution and Governing Act. Elections are every five years, and any number of leaders from any number of parties may run. The current leader is James Lions, a member of the United Social Nationalists party. The nation's motto is "One people. One Nation. One Leader.", and its national animal is the millenium falcon.
Ad blocker interference detected!
Wikia is a free-to-use site that makes money from advertising. We have a modified experience for viewers using ad blockers

Wikia is not accessible if you've made further modifications. Remove the custom ad blocker rule(s) and the page will load as expected.