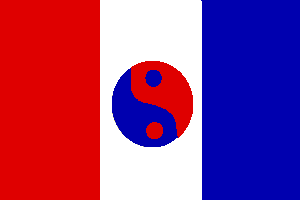 South Thren (sow-th thr-en) is the country that rebeled against North Thren in the Threnian war.It is located on planet Xenon, 152.3LY away from earth.
Independence
Edit
South Thren's independence against North Thren (once were Thren) was on 1st December 2037
Flag's Meaning
Edit
South Thren's flag stands for...............
Red=War
White=Independence
Blue=Hope
blue-red Yin-Yang= the good times and the bad times
Geography
Edit
Very work in progress
South Thren's allies:
West Min:A small island country with a population of: 26 Million
Ad blocker interference detected!
Wikia is a free-to-use site that makes money from advertising. We have a modified experience for viewers using ad blockers

Wikia is not accessible if you've made further modifications. Remove the custom ad blocker rule(s) and the page will load as expected.