Service Security
Lesser Coat of Arms of the Imperial Military Service.
Active

2847 - 2890 as Imperial Provost Marshals
2890 - 2901 as Imperial Military Police
2901 - Present as part of Imperial Service

Country
Empire of Barrayar
Part of
Imperial Service
Headquarters
Imperial Service Headquarters,
Vorbarr Sultana
Major engagements

Komarran Conquest (2896 - 2897)
Escobaran War (2899)

Current commander
Lieutenant General David Lloyd
Template:Infobox military unit
The Service Security (also known as SerSec) is the military police and security force for the Barrayaran Imperial Service. They are separate from both Imperial Security and the law enforcement agencies under the direction of the Ministry of Interior.
The SerSec has a direct function to cope and prosecute cases of espionage that threaten state security, protection plans and military installations, as well as any other project and experiment to keep secret. The SerSec is under the direct functional control of the High Command and the operational and hierarchical control of the General Staff. The Service Security includes the Service Security Investigation Division, the investigation arm, the Service Prison and Detention Barracks and the Service Security School. The Commandant General reports to the Vice Chief of General Staff.
Due to the need to counter any foreign pacifist or democratic ideology the soldiers may meet, it is and a stronghold of conservative officers. Both officers and soldiers who serve in SerSec are picked for their staunch, almost paranoid, anti-pacifism and anti-democracy: this equally includes both Barrayaran, Sergyaran and Komarran personnel, especially in recent decades: traditionally, Greek minority people are preferred.
The Imperial Komarran Constabulary was a gendarmerie force established after the Komarran Conquest in order to patrol and ensure police missions during military occupation phases: it served briefly during the harshest moments of the Komarran Revolt. The Constabulary maintained public order on Komarr under the direction of the Interior Minister. Alongside the Imperial Security, the Imperial Komarran Constabulary had a special branch of its own, and through it discharged the functions of a secret police in close cooperation with the Military Intelligence Service. Nowadays the Occupation Constabulary - which served also during earliest stages of the Sergyaran colonization - is formed on ad-hoc basis, but on constant lines: each constabulary is organized as an elite force, composed of the highest calibre personnel, equipped with an efficient communications network, sufficient liaison vehicles to make it highly mobile and fully capable of counter-insurgency operations. The mission of the Occupation Constabulary is to maintain general military and civil security and to assist in the accomplishment of the objectives of the Barrayaran occupation government in occupied areas.
Apart of Occupation Constabulary, during wartime the Service Security takes its reserve forces from civilian police forces: this provides a significant cadre of men who already understand the legal aspects of their duties and belong to an uniformed and paramilitary organization with high standards of training and turnout. The primary choice are personnel from the various Riot Commands, commensurate with the ranks to be assigned. Personnel drawn from civilian police forces are employed in Security Occupation Units (see below), but also in general military police services. Cutting across all categories, frontline soldiers who distinguished themselves in combat may be assigned to military police duties, in order to strengthen the Service Security moral authority.
The Service Security tracks its origins to the Imperial Provosts, the first all-Barrayaran military police force: in turn, this force, established at the same time of other components of the unified Imperial militias, originates from the combined Vorbarra-Vorkosigan-Vorrutyer rear troops forces. As noted above, the Service Security saw its most important prolonged deployment on Komarr, both during the Conquest and during the Revolt; the modern deployments of the Service Security are more focused on relatively small detachments sent far away from the fatherland. Military police disciplines are interdependent areas of expertise within the Service Security. Military police operations are viewed through a policing and corrections lens that focuses efforts on order maintenance, threat mitigation, and personnel and asset protection, regardless of the operational environment. The execution of military police operations and the manner in which they are conducted are all policing in nature.
Generally speaking, military police activity enables commanders to achieve their objectives by providing a unique set of capabilities that support joint functions and the fighting functions through the military police disciplines of police, detention, security and mobility support operations. The competencies of the Service Security are soldiering, policing, investigations, and corrections. The military police competencies are developed through professional training, education, and experiential learning. Service Security members are soldiers first, and therefore they are accordingly disciplined, trained, and made proficient in combat tasks and battle drills.
The Service Security has a direct function to deal with and prosecute cases of espionage that threaten state military security, the protection of the plans and military installations, as well as any other project and experiment to keep secret. Surveillance and interventions to be carried out to enforce discipline and safety of military personnel, or to ensure the safety of the rear, or regrouping disbanded soldiers or units which are engaged in combat are also military police tasks.
The Service Security has to prevent and combat all forms of activities prejudicial to the security and defence of the State from a military point of view. They are therefore considered to be mainly:
Military intelligence and counter-intelligence;
The infringement of the provisions laid down to better protect military secrets or the military defence of the State;
Subversive and defeatist propaganda between the Service;
Attacks on facilities of military interest;
Sabotage against the Imperial Service;
Military correctional service;
Thefts of weapons, ammunition and military equipment.
Some of these activities take only an indirect interest in the military, but have a predominantly political foundation and therefore the action of prevention and repression is primarily devolved to other organs (Imperial Security or the Ministry for the Protection of Imperial Loyalty). It is not always possible to establish a clear line of demarcation between the strictly military and the political field.
The relevant service is divided into two main branches: "strict military police" and "military counter-intelligence". The first one reflects the implementation of all preventive measures, whether general or particular, to combat subversive propaganda and defeatist, to ensure the safety of the works and military equipment. The military counter-intelligence service tends to identify the agents of spying and monitoring its tasks in order to stamp out the action at the appropriate time. Therefore, the body primarily in charge of counter-intelligence is the Military Intelligence Service.
The Service Security in this field is the executive agency of the military police service in co-operation with the M.I.S., while all other police forces and the Imperial Security itself are considered subsidiary bodies. However, the help of the Imperial Security is valuable in this field if you consider that the activities have in their very nature a foundation of a political nature. The operational environment is described in several operational variables: political, military, economic, social, information, infrastructure, physical environments, and time. Operational variables describe not only the military aspects of an operational environment, but also the influence of the population.
Military criminal police
Edit
The criminal police must, on its own initiative, take news of offences, prevent them from being carried further consequences, search for the authors, take the steps necessary to ensure the sources of evidence and collect anything can serve for the application of the criminal law; it also has to carry out any investigation and activities arranged or delegated by the court. For offences falling within the jurisdiction of the military criminal police functions are exercised by:
Corps, Detachment or Post Commanders. If there are more military personnel involved, the head is the highest ranking;
Service Security Officers and non commissioned officers.
Therefore, in the presence of the Corps Commander, the other police officers are exempt from the duty of performing of the functions of the military criminal police.
Military traffic police
Edit
The main tasks of military traffic police are road safety, monitoring compliance with military and civilian road security legislation, maintaining the march orders during troops movements on public roads, organization of road traffic police patrol, as well as guaranteeing access drivers and vehicles of military units to participate in traffic.
Military protection
Edit
The military protection is a tactics system of preventive measures which are taken to avoid, deter, mitigate or counter hostile actions against Imperial Service personnel, and critical information. The military force protection is the task of the military police activities, and therefore all Service Security operations keep the force safeguard at their heart. This protection is primarily carried out by protecting the individual military installation or base, conceived as the elementary, modular element of the Imperial Service. While also the information security is a central matter for both Service Security and Military Intelligence Service, the installation security is particularly important because it guarantees also a large part of the personnel security at home, and nearly coincides with the safeguard of Imperial Service personnel abroad. Therefore, the installation security is by far the main security concern of SerSec.
Given these premises, the Base Security Operations Centre among the most relevant operational element of a Service Security detachment in a permanent base. The BSOC is a command and control facility established and headed by the base/installation commander to serve as the focal point for base security and defence. The centre is headed by the highest ranking Service Security officer who is present, and has the task of planning, directing, integrating, coordinating, and controlling all base security efforts; furthermore, the Security Centre coordinates and integrates into area security operations with the rear area operations centre. A base defence operations centre is the facility tasked with deploying a quick reaction force to engage security emergencies that arise.
Military Protection Level
Edit
The Military Protection Level (often shortened in MIPROL) is a hostile insurgent threat assessment system which describes the amount of measures needed to be taken by security services in response to various levels of insurgent threats against Imperial Service facilities. The MIPROL considers only attacks against military targets, and not against the Empire as a whole. The decision on what MIPROL is to implement is affected by the current threat of insurgent attacks towards military facilities and personnel, the amount of security forces available, and current field situation.
There are five Military Protection Levels. Each Regional Command Other sets the protection standards for military installations in their areas of responsibility; individual commanders may increase their local protection levels as they feel is necessary, but they must adhere to at least the minimum level prescribed. Since the Barrayaran Command (BARCOM) is the most secure of the commands, it sets out the minimum standard. MIPROL include procedures as basic as checking identification cards at the entrance to an installation and requiring credentials to get inside a building. However, when necessary, security procedures can become as stringent as inspecting every vehicle, person and bag entering an installation. The five Military Protection Levels are:
MIPROL BLUE describes a situation of no current terrorist activity. The only security forces needed are enough to stop the average criminal, similar to police forces. MIPROL BLUE is employed when there is a general threat of possible hostile activity but it warrants only a routine security posture. A subversive attack is always possible, but the best information available offers no indication of probable attack.
MIPROL RED describes a situation where there is a small and general terrorist threat that is not predictable. However, Service Security informs personnel that there is a possible threat and standard security procedure review is conducted. At MIPROL RED a person must show one or two military base IDs at gates. MIPROL RED applies when there is a general threat of terrorist activity, the nature and extent of which are unpredictable. General conditions suggest possible violence, but nothing indicates that the individual installation is targeted. MIPROL procedures include random vehicle checks and increased crime prevention efforts.
MIPROL MAGENTA describes a situation with a somewhat predictable terrorist threat. Security measures taken by the Service Security may affect the activities of local law enforcement and the general public. MIPROL MAGENTA applies when an increased and more predictable terrorist threat activity exists. Specific information suggests probable violence. In this cases, extra precaution is appropriate to deter terrorist planning and additional measures may affect operational capability and relations with local authorities, such as stricter inspections of vehicles, deliveries, and ID checks, as well as a greater presence of guards on installation.
MIPROL CRIMSON describes a situation when a major terrorist attack has occurred or when intelligence/security reports that there is local terrorist activity imminent. In this case, all people must show two IDs at gates and military installation traffic routes are restricted. MIPROL CRIMSON applies when an incident occurs or intelligence is received indicating that some form of asymmetric action against personnel and installations is imminent. Evidence of terrorist attack planning may exist, such as enemy surveillance or reports from local sources. Strong protective measures are required, but under MIPROL CRIMSON the installation continues its regular mission activities. There are rigorous efforts to inspect vehicles and facilities and non-Service Security personnel is often required to participate in guard duties.
MIPROL BLACK describes a situation when a terrorist attack is taking place or has just occurred in the immediate area. MIPROL BLACK applies when a terrorist attack has occurred or when intelligence indicates imminent terrorist action against a specific location. MIPROL BLACK is normally declared as a localized warning by the individual commander. The installation moves to a high state of alert, and the emergency security measures are implemented. Commanders are also authorized and encouraged to supplement mandatory security measures with personal initiative.
The key difference between MIPROL CRIMSON and BLACK is that MIPROL BLACK references a specific, known threat, whereas MIPROL CRIMSON is used to prepare for imminent threats of a general, non-targeted nature. Military Protection Levels can also be raised in a non-progressive manner; for example, the Military Protection Level can jump from MIPROL BLUE to MIPROL CRIMSON, completely skipping the RED and MAGENTA levels.
Military police activities abroad
Edit
When permanently or semi-permanently deployed in a non-overtly hostile nation, the mutual awareness of escalation-of-force measures and procedures for approaching Barrayaran military personnel is necessary to reduce the probability of force on the host nation population. Soldiers must be aware of the local environment and culture in an effort to understand activity and accurately discern threat activity from innocent activity.
Units that have a good understanding of how to positively shape the operational environment (using information and related capabilities and actively planning for consequence management) can achieve greater long-term protection for U.S. and multinational forces and civilians alike. The resulting mitigation and reduction of escalation-of-force-related incidents can greatly enhance protection efforts and reduce the threat to civilian life and property. Secondary benefits of increased Soldier and leader engagement with the local population are unintended consequences, counteradversary information activities, and increases in local support for friendly forces and their collective mission.
Military police activity within the friendly powers
Edit
The stable peace situation of a Service Security contingent in a friendly host power is characterized by relative order and little or no violence; such features could be encountered on Marilac, where the Barrayaran Forces, Marilac are a long-time presence. Peaceful interaction may include friendly competition, cooperation, and assistance. Ordinary activities include police activities (including training host nation police), host nation corrections training and support activities, the protection of critical personnel and facilities, and assistance to dislocated civilians near to the bases premises. Service Security on friendly powers' soil is mostly engaged in the protection of soldiers and facilities across the area of operations, but their activity is exercised by keeping an eye on Barrayaran soldiers while on leave rather than by adopting protective measures.
Military police activity within the unstable friendly powers
Edit
Where one or more factions threaten or use violence to achieve their objectives, a friendly power may transition into unstable peace. In some cases, external powers may intervene to limit conflict. Preventing a return to violence may require peace enforcement operations, which are necessary when stable peace is not immediately achievable. In such occasions, the Service Security may be offered in support of these efforts by supporting the host police force during police operations or other technical support as required.
Incidents
Edit
In the event that an escalation-of-force incident occurs, it is critical that Service Security soldiers and officers are trained and capable of executing appropriate actions at the incident site. Appropriate actions at the incident site can provide valuable information and evidence that can be critical in determining the facts that surround the incident.
Organization
Edit
Service Security soldiers are the centrepiece of the Service Security. They are the the repository of policing and corrections technical capabilities and expertise that is required to provide military police support to the military contingent. Military police forces are viewed as policing organizations with a focus on protection roles and only limited roles as an operating force. Although military police can provide commanders with several lethal capabilities, they are not generally perceived as operating forces.
The Service Security consists of Active Service and Military Reserve organizations (and civilians and affiliated contractors and agencies within the civilian community) with a diverse range of capabilities. The Active Duty component of the Service Security consists of the Inspector General and of the General Inspectorate, as well as Service Security units within the Strategic Commands and Imperial Service commands. The Reserve Service Security includes a wide range of specialized capabilities. The Service Security has the capability to integrate with other forces and supports the planning, preparation, and execution of joint or inter-agency operations.
Inspector General and General Inspectorate
Edit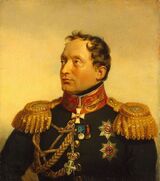 The Inspector General of the Service Security leads both the whole Service Security and the General Inspectorate (in the rank of Lieutenant General or Vice-Admiral, though is formally a ground-based subdivision), aided by Deputy Inspector General (in the rank of Major General or Rear Admiral) and by a Staff, headed by his Deputy. The Inspector General of the Service Security is appointed by Emperor's decree, on the proposal of Minister of War, in consultation with the Chief of the General Staff, Minister of Interior and Minister of Justice, after consulting the Council of Counts; he remains in office for four years unless removed earlier and may be renewed for another two years. As a special staff officer, the Inspector General of the Service Security advises the Chief of General Staff and departmental heads of the Imperial Service on matters that are related to military police operations. The Service Security Staff is the policy arm of the Service Security.
The Deputy Inspector General of the Service Security is appointed and dismissed by the Minister of War, having consulted the Chief of the General Staff, the Minister of the Interior and Minister of Justice, by a set of three persons proposed by the Chief of the General Staff, after hearing the Inspector General and remains in office for three years, unless revoked earlier, it can be maintained for a maximum period of three years.
The Deputy Inspector General leads the General Inspectorate, which is the body responsible for direction and control of the Service Security and performs staff functions. The General Inspectorate ensures the acquisition of information about dangers of injury to the War Ministry and the Imperial Service, both in the discipline of the military and the Armed Forces and ensures the performing of analysis and evaluation of such information; finally, the General Inspectorate issues the adoption of the necessary measures. The General Inspectorate, through specific departments and units, directly carries out the tasks and functions of military policing in respect of the Cabinet of Minister, of the High Command and the General Staff. Although the General Inspectorate deals with High Command and General Staff, these bodies have their own SerSec detachment that deals with ordinary tasks.
Policy Elaboration and Planning Division
Special Investigation Division

Central Political Office
Fraud Investigations Office, which investigates white-collar crime, mainly by high-ranking officers.

Division of District Militia
Military Prison Division: it provides prison services within military prisons; within the MIPSED there are the three Riot Repression Commands, at the Office level and commanded by a Colonel each;
Close Protection Unit: provides the basis for senior officers or key personnel, designated by the Minister of War, the Foreign Minister or Prime Minister.
Special Security Office provides for the joint protection of sites of particular strategic importance.
Military Postal Security Office provides military mail censorship.
Central Duties Section - led by a Major

General Staff Unit
War Ministry Unit

Management Division: it is the main governing body of the Service Security. The Military Office's main tasks are action plans development, organization of SerSec services, ensuring coherence in the Imperial Service in the translation from peacetime to wartime, assistance of territorial bodies of the Ministry of Interiors in the search and detention of military personnel who have committed crimes, deserted their unit or have not testified about a traffic accident, and escorting them, fire protection plans, contingency plans, harmonization measures to maintain order in cooperation with the local authorities during parades and other events involving the troops.
Policy Elaboration and Planning Division
Edit
The Policy Elaboration and Planning Division provides a comprehensive military policing strategy. The Division leads and directs policy for matters that relate to Imperial Service law enforcement, police intelligence, physical security, forensics, biometrics, corrections, and detention, criminal investigations, and military police support throughout the range of military operations. Additionally, it provides direct support to the Deputy Chief of General Staff, as well as antiterrorism operation and intelligence cell capabilities. The Policy Elaboration and Planning Division also supports the Imperial Service by developing policies, plans, and programs and providing resources to support requirements to meet current and future operations.
Special Investigation Division
Edit
The Special Investigation Division is established under the General Inspectorate to carry out specific and direct functions of judicial police, in cases of particular importance; in addition, it directs and coordinates the Criminal Police sections established under the major commands. In the case of delicate scenarios, attacks or serious incidents involving the Imperial Service, the first operations are done by the Security personnel that is in place, but investigations are then followed and developed by authorized personnel of the Special Investigation Service that goes into theatre acquire all relevant information to the development of proper investigation.
The SID commanding officer is a Brigadier General, who reports directly to the Inspector General. Regardless of the circumstance or environment, members of the SID remain under command of the SID commander. The independence that results from this command relationship enables the SIS to conduct thorough investigations without fear of influence from any military command element.
Within the Division there is also the Central Political Office, led by a Colonel, whose purpose is to counter hostile ideological or political influences, and to protect the ideology of military units. It works closely with the Ministry of Protection of Imperial Loyalty, through joint political propaganda.
Members of the SID are selected from fully trained, experienced SerSec members who have completed various specific training and served for at least one tour of duty as Service Security in a base or on a ship and as members of a Criminal Police section before applying to become an investigator with the SID. After selection, they are submitted to specialized training depending on their positions and also have to complete a one-year internship before operating as a full fledged investigator.
Division of District Militia
Edit
The Division of District Militia is a command element of the Service Security, responsible for coordinating and conducting control activities over the District Militias. It is part of the Inspectorate General and its mission is:
establishment of principles, guidelines and standards for the effective implementation of control of the District Militias;
control of the organization and legislation, personnel and equipment of District Militias;
collaboration in studies aiming to rights, justice and guarantees of the District Militias, and the establishment of conditions for convening and mobilization;
monitoring compliance with the provisions of relevant District and Imperial laws;
conduct regular inspections.
Military Postal Security Office
Edit
The Military Postal Security Office is a unit in the Service Security which watches over the publication of information regarding the military network, and generally, the security of Barrayar. The Office, as part of its duty, has authority to suppress information it deems compromising from being made public in the media. The purpose of the censorship is to prevent the publication of security information which could benefit the enemy or harm the State, and censorship on political issues (if they do not constitute rebellion or insubordination)is avoided, unless they hint on classified information.
The unit is commanded by the Chief Censor, an officer directly appointed by the War Minister. It is a nearly autonomous position in the Imperial Service, which is subordinate only to the War Minister and to the Chief of Staff.
Special Security Office
Edit
The Special Security Office provides for the protection of sites of particular strategic importance jointly with otber organizations, such as the Military Intelligence Service and the Imperial Security under the command of a Colonel/Captain (Naval). Being a protective organization, it needs to liaise with the Military Intelligence Service and to have some counterintelligence capabilities on its own.
Decoding Section
Counterintelligence Section
Surveillance Section
Technical Rescue Section
Armed Rescue Section
Regional Command Inspectorates
Edit
Each Regional Command has an its own Service Security organization, responsible for providing law enforcement and security to it. There are three Command Inspectorates, each established at the corresponding Regional Command (SERSECBAR, SERSECKOM, SERSECSER, SERSEC-EXPRES). Each Inspectorate is led by a Major General, has a staff managed by a Brigadier General and is organized along the same lines. Three Inspectorates have a strictly territorial jurisdiction, meaning that are responsible for all happening within their eponymous system; SERSEC-EXPRES has a jurisdiction spanning over any vessel or installation outside Barrayaran borders, including embassies (although on some embassies its duties are performed by Imperial Security) and, most important, Sector Headquarters.
Command Criminal Investigation Divisions
Edit
The Criminal Investigations Divisions are divisions of the Service Security dealing with criminal investigations for offences within their relevant Command Inspectorate and commanded by a Brigadier General. Criminal Investigations Division primarily deal with the abuse of alcohol in the Service, and theft of and dealing in Service weapons. Other investigations include corruption, sexual harassment and assault, suicides, killings and abuse of civilian Komarran population, and military treason. The unit also deals with traffic accidents involving military vehicles.
Special Reaction Company
Edit
A Special Reaction Company is a specialized unit within the Service Security, in order to respond to high risk situations within a military base or compound. The purpose of SRC is to provide protection, support, security, firepower, and rescue to operations in high risk situations where specialized tactics are necessary to minimize casualties. Each Special Reaction Company is organized into ten 10-man teams, each team consisting of two five-man squads. They use the same tactical vehicles of the mechanized infantry, often customized for urban warfare.
There are two equipment gears: a light gear, which consists of an helmet, gas mask, body armour, individual laser pistol and a series of rifles, including plasma rifles, bullet shotgun, bullet precision rifle, nerve distrutpor rifle; the other equipment consists of an half-armour, with a complete range of weapons, including those heavier than rifles. Obviously, stunners can replace other weapons as needed.
Ground and Base organization
Edit
The organization of Service Security when attached to ground forces units or formations or ground-based bases is intended to make sure that each military command level would have a different SerSec unit.
The Space Base is considered being equivalent to the Field Army level, and are provided of corresponding SerSec detachments, called SerSecNav Detachment (SSND), consisting of five companies each. A Space Base/Field Army Security Company is organized as it follows:

6 Officers
42 Non commissioned officers
108 Troops

SerSec Corps Battalion: 412 SerSec troops (20 officers, 60 non commissioned officers, 332 troops, structured on 3 internal Companies): Corps Battalions, alongside with the service at field armies and corps Head Quarters, manage the territorial SerSec Stations.
Corps Battalions detached to higher commands carry out the support and back lines surveillance tasks. SerSec Corps Battalions detached to Corps commands, supervise, although do not include:
SerSec Division Company: 103 SerSec troops (4 officers, 15 Non commissioned officers, 84 troops)
SerSec Brigade Company: 73 SerSec troops (3 officers, 11 Non commissioned officers, 59 troops)
SerSec Regiment Platoon: 30 SerSec troops (1 officer, 4 Non commissioned officers, 25 troops)
SerSec Section: 8 SerSec troops (1 NCO, 7 troops)
Army Group Brigade
Edit
The Service Security Army Group Brigade of the Service Security is a Brigade-level unit headed by a Brigadier General and operates in addition to other SerSec units. There is such a Brigade in the GROFORBAR, GROFORKOM, GROFORSER and GROFOREXPRES. Each Service Security Army Group Brigade consists of three subordinate units:
Order Enforcement Regiment: headed by a Colonel, the Regiment is responsible for all order-keeping duties on the occupied areas and on the rear of the operating units.
Army Group POW Camp: headed by a Major, each POW camp is set up on the rear and is established in order to contain up to 15,000 prisoners.
Service Security Command Battalion.
SerSec Battalion
POW Transferring Battalion
Service Security Battalion
Edit
Within the Army Group Brigade, the Service Security Battalion is responsible for the immediate law enforcement and traffic directing missions, as well as erecting road signs, assisting troop movement, and operating frontal supervision points, which allow combat troops to receive orders and directions in conquered territory.
POW Transferring Battalion
Edit
The POW Transferring Battalion is responsible for taking prisoners of war from the combat units, transferring them to temporary camps (each camp is erected by each company in four days and can contain up to 500 POWs), then sorting and transferring them to permanent POW camps. Each company lists 3 platoons: a transfer platoon, an absorption platoon which sorts prisoners (this platoon also has medics, intelligence gatherers and translators for correct absorption and sorting), and a platoon responsible for the temporary POW camp.
Occupation Constabulary
Edit
The Ground organization of SerSec during wartime or occupation is augmented trough the use of civilian police-drawn personnel and of the Internal Troops. While Internal Troops provide limited investigation capabilities and are used as physical occupation elements, the Service Security integrated units are used primarily to carry out detective and intelligence operations.
The Occupation Constabulary do not police combatant forces, but are focused on enemy population.
Security Occupation Units
Edit
The Security Occupation Units are SerSec units responsible for security and special investigation operations into newly occupied areas: the intelligence activity clearly delineated and properly used is a valuable working tool for maintaining social stability. In occupied areas, the SOUs also provide personal escort to military VIP's, assistance to Imperial Security and to Military Intelligence Service in counter espionage, interrogation of suspects, prevention of sabotage and the detection of enemy agents. Depending on occupation conditions, SOUs may be confined to the secret protection of senior military officers or became an executive part of the civilian-related police services, working alongside the military authorities to combat acts of resistance, enemy espionage and sabotage: however, they are tasked to operate in cooperation to Internal Troops units assigned to occupation duties.
However, Security Occupation Units are specially trained to use terror against both partisans and non-hostile civilians, supporting the Combat Intelligence Units and executing captured partisans and civilians suspected of helping the enemy resistance. Another special function is to interrogate all Barrayaran soldiers who manage to escape from enemy captivity. The general fear is that the enemy may "re-educate" these former captives to spread defeatist propaganda. Soldiers suspected of being enemy spies are sent to special camps. A SOU consists of 161 personnel. This includes:
1 Security Occupation Unit Director (Ground Captain/Lieutenant Commander);
60 Service Security detectives (at least a quarter of them drawn from conscripted military personnel drawn from civilian police forces);
100 Military support staff (e.g. drivers, guards, hit fire teams, clerks etc).
All Units are given of the most mobility. Their weaponry are limited to light infantry weapons. The SOUs are designated to operate supported by the Internal Troops, forming together the bulk of the Occupation Constabulary.
Counterinsurgency operations
Edit
The Service Security supports counterinsurgency operations along the range of predominantly through police and detention operations that support territorial control efforts, or to enhance the Barrayaran (or allied) commander's freedom of action by enabling freedom of movement, provide full-dimensional protection in designated areas, conduct detainee operations, and support reconciliation efforts. During counterinsurgency operations, police information networks are established through police engagement by providing police information for the conduct of intelligence operations that enables focused police efforts. The Service Security controls, limits, or restricts the freedom of movement of insurgents in specific areas; if the counterinsurgency is conducted in an allied nation, the Service Security's role is strictly in support to host nation police and security strategies.
Combat Intelligence Battalions
Edit
Combat Intelligence Battalions are SerSec-led joint units (SerSec, ImpSec, MIS, MoPIL and mobilized personnel drawn from police forces), intended to follow the combatant troops on the ground with the task of safeguarding government buildings and documents, interviewing personnel employed by the enemy public administration. These Battalions are authorized to use force to accomplish their mission. Each Battalion is divided into Combat Intelligence Companies and is logistically dependent on the relevant Army Group, but is bound only to the Service Security local Commander. Combat Intelligence Battalions are fully mobile (and sometimes mechanized) units of the force of about a thousand men.
Anti-retreat Detachments
Edit
During war operations, it could be necessary provide some barrier units in order to prevent panic disbandment of ground formations. These are mobile barrier forces composed of SerSec SerSec units ordinarily attached to the parent unit or formation augmented with ImpSec operatives and Political Officers, with the mission to operate on rear areas for the purpose of making sure the security of the rear areas, as well as catching deserters and suspicious persons and to prevent the unauthorized withdrawal of ground forces from the battle line: their primary goal is to maintain strict military discipline and to prevent disintegration of the front line by any means. Usually barrier troops are used as security check points or patrols who caught deserters in base sections of major formations, because regular army units significantly outnumber barrier troops.
Master-at-Arms
Edit
The Master-at-Arms is a ship's senior post. Strictly a commissioned officer, the MAA is in charge of discipline on a space unit, and is addressed to as "Master". The MAA is assisted by soldiers of the Service Security, which he is himself a member of, alongside with his subordinates, the so-called Corporals-at-Arms (regardless the actual rank). The Master-at-Arms works in close relationship with his counterpart of the Ministry of Protection of the Imperial Loyalty, the Political Officer. Whilst the MAA may be outranked by more senior officers on board, he is technically only subordinate to the Captain whilst carrying out his duties, but a prudent junior officer always seeks advice.
Every Master-at-Arms is required to have some knowledge which does not matter to the standard combat training received by all members of the Imperial Service; such training program is a mixture of the Landing Forces, Special Forces and light infantry training programs. The standard ship security course includes advanced and foreign weaponry, small ship piloting, anti terrorist tactics, small combat unit combat practices, as well as advanced survival. Training is conducted also on board, and the (both operational and training-related) cooperation between Landing Forces, Service Security, Political Officers and Military Intelligence officers is a basic requirement in order to keep a ship secure. It is to note that Masters-at-Arms face threats very different from those faced by ground-based Service Security officers; ship-mounted personnel has a more rigid safety and security needs than their planet-deployed colleagues, who in turn deal with internal subversion far more decisively.
While petty violations and infractions to military regulations are essentially unpredictable, and therefore the related military police activity is mainly repressive, in dealing with threats the Master-at-Arms' role is is mostly preventative. In the latter matters, combat is a result of an improper handling.
Space stations Masters-at-Arms (especially if the Station is open to civilian trade) are focused mainly on patrolling sectors, handling matters of security administration and preventing or investigating crimes. On the other hand, the force security issue is involved especially in case of sensitive or strategic stations.
Warships' Masters-at-Arms (i.e. most of spaceships' MAAs) are the most exposed in ensuring both the safety and the security of the ship. Their duties, in addition to handling regulations enforcement and military security, involve at a great deal also boarding contrast and close combat preparadeness of the whole crew.
Ship Security and Landing Forces
Edit
In times of peace generally Landing Forces numbers on ships are small, acting as a ever present crack squad, and highly trained boarding party, working hand in hand with Service Security already present on the ship. In wartime this takes on a more pressing note, and numbers swell, as do ships carrying Landing Forces detachment, even if small. The Landing Forces soldiers are to suplement the boarding capacity of a starship in the event of a boarding or other hostile action that takes place on board that ship or on the ground. Final authority for Security on a vessel rests in the hands of the Master-at-Arms who then reports to the Commander.
However, on ground missions as well as during any hostile boarding action when there is a Landing Forces presence, the Landing Forces Commander takes responsibility under the ship commander for the security of both the crew and the ship. Service Security may assist as necessary, and retains specific responsibilities about prisoners; however the Landing Forces Commander has the operational authority and jurisdiction for the whole duration of the intrusion.
It is to note that all Barrayaran soldiers at least have passed the infantry combat training. Furthermore, soldiers serving on ships other than intelligence and medical officers have also completed the ship-borne and void-borne training modules; therefore Landing Forces soldiers are not wolves protecting the harmless sheep, but highly trained wolves among other wolves.
Security Liaison Officers
Edit
Within the escort fleet system, the role of Security Liaison Officer is among the most important. A Security Liaison Officer is a Service Security officer - although sometimes he comes form the Imperial Security - assigned to each Komarran merchant vessel during trade cruises. Security Liaison Officers are officially charged with maintaining peace and order among crew and passengers, keeping an eye out for any illegal or threatening activities or suspicious persons—not a few historic hijackings were inside jobs—and being first line of defence in counter-intelligence. In a more discrete way, they also have internal security duties, keeping an ear out for potential disaffection among the Emperor's Komarran subjects.
As a security officer, the Security Liaison Officer has to ensure the ship's safety and security, including providing all possible assistance to the ship in physical emergencies and coordinating evacuation or rescue with the military escort.
Service Corrections Inspectorate
Edit
A military prison is a prison operated by the military. Military prisons are used variously to house prisoners of war, enemy combatants, those whose freedom is deemed a national security risk by the military or national authorities, and members of the military found guilty of a serious crime. Thus military prisons are of two types: penal, for punishing and attempting to reform criminals within the military, and confinement-oriented, where captured enemies are confined for military reasons until hostilities cease.
The Service Corrections Inspectorate is a field-operating agency under the Inspector General. The Corrections Inspectorate provides a single headquarters that exercises mission command, operational oversight, and policy support for the Service Corrections System. The Inspectorate also provides mission command for civilian and military personnel, and manages military prisoners in military and civilian facilities or on mandatory supervised release or parole. Therefore the Inspectorate as a whole is primarily a generating force headquarters, but it does have selected operational units.
From a functional point of view, the Inspectorate ensures a unified application of policy and best practices: its goal is to prepare military prisoners either for their successful return to duty or to be productive, law-abiding members of society after their release. The Service Corrections Inspectorate exercises command and operational oversight for policy, programming, resourcing, and support of the Imperial Service corrections system facilities and its elements. The Inspectorate and the Inspector for Corrections operate under the Inspector General of the Service Security.
Corrections and detention specialists are also assigned to the BCT, military police brigade, and division and corps staffs, providing immediate and improved detention operations planning and execution during combat operations.
The Corrections Inspectorate is headed by the Inspector for Corrections, a Major General/Rear Admiral; he is appointed by Emperor's decree, on the proposal of Minister of War, in consultation with the Chief of the General Staff, Minister of Interior and Minister of Justice; he remains in office for four years unless removed earlier and may be renewed for another two years.
Service Security School
Edit
The Service Security School provides career and specialist training to Service Security. In addition, the School provides security-related training to non-Service Security personnel. The School also provides training to personnel from other government and law enforcement agencies and to foreign nationals.
The first stage of training for candidates is the basic military qualification course. This training provides the basic core skills and knowledge common to all trades. A goal of this course is to ensure that all recruits maintain the Imperial Service physical fitness standard; as a result, the training is physically demanding. Upon successful completion of the basic military qualification course, candidates go to the soldier qualification course.
After successful completion of the basic military qualification and soldier qualification courses, candidates attend basic Service Security training at the Service Security School. Over a six-month period, they will learn the basics of civilian and military law, investigative techniques, and acquire skills necessary to perform daily Military Police functions. As a SerSec soldier progress through his careers, he will continually attend training for career and speciality courses at the Service Security School.
Officers
Edit
Newly graduated Ensigns assigned to Service Security are assigned to active duty and at the same time must undergo some specific sectoral courses in a two-years period. Subjects covered include the Armoury management, security investigations, tactical systems (both space-borne and land-based), operations and command functions, spaceborne operations, advanced land vehicles piloting, hostilities psychology, advanced land-based Survival in hostile and moderate environments, captivity survival, advanced hand-to-hand combat and Martial Arts, advanced marksmanship and Starship land-based units combat management.
Jurisdiction
Edit
The Service Security only has jurisdiction over soldiers, civil employees of the Imperial Service and any civilian who enters a military compound and all civilians if this is a matter of security for the military. The authority of the Service Security comes directly from the High Command, and as such even the lowest ranking soldier theoretically carries more power than officers. The commanding officer of a Security Section has the same level of authority as a General with the authority to punish any soldier of any branch of service.
When service personnel are deployed overseas the SerSec soldiers are called upon to provide a complete policing service. SerSec officers can often exercise police powers in respect of civilians subject to military discipline. This includes, not exclusively, Imperial Service civilian dependants and contractors sponsored by the Imperial Service.
When the Service Security arrests a civilian under the direction of the Interior Minister or of a Judicial authority, the arrested person is nominally subject to civilian judicial proceedings.
Related voices
Edit
Ad blocker interference detected!
Wikia is a free-to-use site that makes money from advertising. We have a modified experience for viewers using ad blockers

Wikia is not accessible if you've made further modifications. Remove the custom ad blocker rule(s) and the page will load as expected.