This week's featured article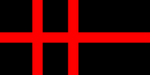 Dacara
, officially the
The Federated Republic of Dacara
, is the second largest
country
in
Europe
located in the northen mainland. It borders;
France
,
Belgium
and
The Netherlands
to the east;
Austria
,
Slovakia
and
Switzerland
to the south;
Russia
and
Ukraine
to the west; and
Denmark
and
Lithuania
to the North. The city of
Kelowna
is the country's capital. (
Full article...
)
Introducing WikiStates
WikiStates
is a free and editable online resource about
NationStates
, a multiplayer browser-based game that allows players to create and run their own country. WikiStates features profiles of countries that users have created on NationStates, and you can add articles about your countries today.
We are one of the oldest wikis about NationStates, and will celebrate its 10
th
anniversary on 25 September 2016 – it has been edited by 7 different users in the past 30 days, and has been edited 28,092 times since it first went online.
Editing
| | | |
| --- | --- | --- |
| Where to start ... | Adding to the wiki ... | Socialize with members ... |
Current Events
-
23 August 2016:
We have rolling out a new look after eight years of neglect.
- 18 August 2016: We are looking for a new and improved logo. Click here for more information.
-
18 August 2016:
We are looking for a few more admins and moderators: contact
Diadochia16
or
Akamichi
if you wish to become one.
Notice
NOTICE: WikiStates is aware of not having the best logo, although this is not as serious as the script errors on NSwiki and IIWiki. Anyway, please help us find a new logo or make one for us if you could.