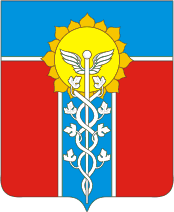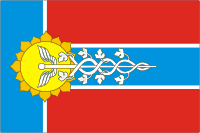 Armavir (Russian: Армави́р) is a city in Adygea, located on the left bank of the Kuban River. Population: 193,964 (2002 Census); 160,983 (1989 Census); 144,000 (1969). Armavir used to be the second biggest industrial centre of div name after Krasnodar.
The settlement was founded in 1839 by Cherkesogai Armenians as Armyansky aul (Армя́нский ау́л). It was renamed in 1848 in honour of the ancient capital of Armenia and was granted town status on 18 January, 1914. During the Russian Civil War of 1918–1920, a number of battles took place near the city. The Taman army's military campaign ended in Armavir in 1918. The Soviet authority was established in Armavir in March of 1920. During the Great Patriotic War of 1941–1945, the city was occupied by the German army. It was liberated in January of 1943.
Ad blocker interference detected!
Wikia is a free-to-use site that makes money from advertising. We have a modified experience for viewers using ad blockers

Wikia is not accessible if you've made further modifications. Remove the custom ad blocker rule(s) and the page will load as expected.