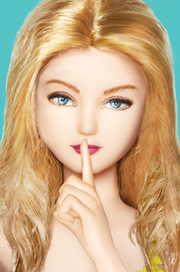 Character Info:
Name: Alicia DiLaurentis-Vinage-Scott Anumia
Nickname: Ali
Location: Rosewood, Delphi, Caprica
Attending Rosewood College
Aliases: Aurora, Queen Ravenna Fontainon
Family: Acheron Scott-Anumia (adoptive father), Acrotis Scott-Anumia (adoptive father), Alexander Vinage (husband), Charles Windsor DiLaurentis-Vinage, Ashton DiLaurentis-Vinage, Charlie DiLaurentis-Viange - (adoptive sons)
Friends: John Tyrell/McMasterdonia, Ile Royale/Augustus Anumia, Thomas Insaniac, Kingborough Edwick, Chasmanthe, Seven Deaths, Alv, Charles Windsor/Prince Windsor, Apollo Anumia/Eldarion Telcontar, Magenta Quilor, Amber Blanchefleur, Emrys Mercer, Felicity Mercer, SPQR/Hamilcar, Lady Nyx/Sonja, William Frederick Halsey, Astarial, Evangeline (Jezebel) Grey-Anumia, Abbey Anumia, Durkadurkiranistan/JAL, George/Madjack, Zaolat, Earth Marlowe/Lyanna Stark, Eluvatar, Scooby, Nordic Arbor, Yoni (Past), Harmoneia (Past), Henry Von Hoffman (Past),
Romances/NS Marriages: Aegon/Agamemnon Targaryen (past marriage), Palidor (past marriage), Michael Cedar (past marriage), Cobi Martin Grey-Anumia (past marriage), Yoni (past romance), Tim Stark/Tim-Opolis (current husband), Isaac McCrea Quilor (former fiance) Alexander Vinage (current husband)
Rivals/Enemies: Joakim Oldenburg (Past), Andrew Six (Past), General Sewer Rats (Past), Tyler Kazakov (Past)
Talents/Traits: Beauty, Popularity, Cleverness, Confidence, Loyalty & Supportiveness (towards friends), Vindictiveness (towards opponents), Stubborness
Hogwarts House (if could attend): Slytherin
NS Family: DiLaurentis-Vinage, Scott-Anumia
Status: Alive; Active in NS since June 2010; Empress of Oceania, Senator of Ainur, Princess of Normandy
Alicia DiLaurentis, known simply as Ali, is the Queen Bee of Rosewood College on Caprica and current Empress of Oceania (reigning with Emperor John Tyrell/McMasterdonia), Senator of Ainur, Princess of Normandy, former Sepatarch and Vizier of FA of Osiris, former Prime Minister of Renaissance, former Queen of the United Kingdoms of Germany, former Queen of Denmark & Empress of The Danish Commonwealth, former Deputy Minister of FA of TNP and additionally one of the most popular girls in Nation States. She's currently married to Alexander Vinage.
Physical Appearance
Edit
Alicia has long, wavy honey-blonde hair, large and deep cerulean blue eyes, a small button nose, and a heart-shaped face. She is considered to be one of the prettiest girls of Nation States (won the global "Sexiest (Female) NS user 2011" contest).
Biography​​
Edit
Since she first arrived at the Nation States' global scene in 2011 (October), Alicia starts to hold a strong presence in the game, starting from her home region of Osiris and continuing in the multiple regions (particularly in TNP, Renaissance and Oceania).
Ad blocker interference detected!
Wikia is a free-to-use site that makes money from advertising. We have a modified experience for viewers using ad blockers

Wikia is not accessible if you've made further modifications. Remove the custom ad blocker rule(s) and the page will load as expected.